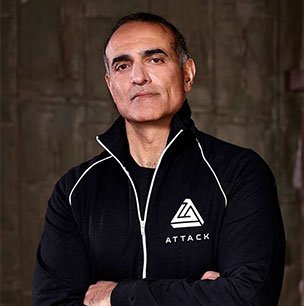 For more than two decades, Tim Grover has been the ultimate resource for the world's greatest athletes. Legendary for his revolutionary approach to developing strength, explosiveness, agility, speed, longevity, and above all, elite performance, Tim's success can be defined in one word: RESULTS.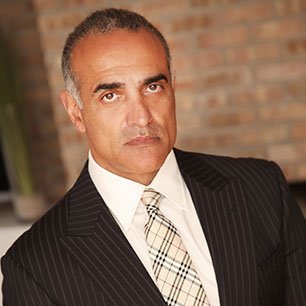 More than 50 interactive programs featuring Tim Grover, designed to guide you toward mental domination and unstoppable results. Includes: THE RELENTLESS 13, ARE YOU A CLEANER?, THE BS THAT HOLDS YOU BACK, THERE IS NO BALANCE, THE POWER OF THE DARK SIDE, The SECRETS OF CUTTHROAT COMPETITORS, and much more.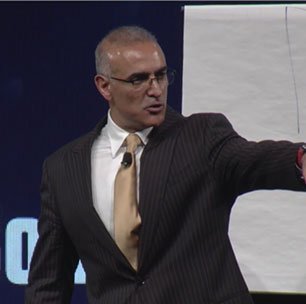 Tim has more than 20 years experience talking to businesses, entrepreneurs, competitors, management teams, leadership groups and employees who want to get to the top, and understand the killer mindset of the pros so they can apply it to their own success. Tim's powerful presentations are designed specifically for relentless achievers in all fields who want to get to the next level and keep going.
Tim S. Grover is the CEO of ATTACK Athletics, Inc., founded in 1989. World-renowned for his legendary work with elite champions including Michael Jordan, Kobe Bryant, Dwyane Wade, and hundreds other NFL, MLB, NBA, and Olympic athletes, he is the preeminent authority on the science and art of mental and physical dominance and achieving excellence.
Author of the national bestseller RELENTLESS: From Good to Great to Unstoppable, Tim appears around the world as a keynote speaker and consultant to business leaders, athletes, and elite achievers in any area who want to know how the best can get better in anything they do, teaching the principles of relentless drive, result-driven performance, and mental toughness.
"I consider Tim Grover to be second to none…an invaluable part of my training program."

"Tim Grover is the master of mental toughness, the blueprint for discovering what you are capable of achieving, getting results you never imagined, reaching the highest level of success–and then going even higher."

"Most people can't handle the truth that Tim speaks. For those who can, his message will unlock your inner beast, and create the relentless drive to dominate your marketplace, your industry and anyone who dares to consider themselves your competitor."

"Our conference included widely known names in the speaker field (Tony Robbins, Peter Diamandis, Jay Abraham). It is a major compliment to Tim that at our executive debrief he was unanimously awarded the 'greatest fit' for the impact and relevance of his message. It is without reservation and with my highest regard that I recommend Tim Grover as a speaker for any audience that is ready to take themselves to the next level."

"Tim's presentation was truly 'unstoppable.' He connected with our group and demonstrated that hard work and commitment is what takes you from good to great to unstoppable."

"Tim Grover's insight into leadership and excellence has taken the greats to the top, and he will do the same for you."

Mike "Coach K" Krzyzewski

"Tim Grover is a "cleaner" who walks the talk. His talk to our sales teams has made a difference. We now use the term "cleaner" as a goal for all our players to aspire to."